John Krizan is an Iowa artist living in Coralville. Recently, a passion was sparked and nurtured for the elegant art of hot glassblowing. John finds inspiration in both the natural and industrial environments around him, and channels these influences into his exquisite glass pieces.
John's innate curiosity and hands-on desire to understand and respond to the world around him lies in the heart of his creative drive; conveying his musings from his brain, to his hands and into the piece.
John produces and promotes his own work through his website, Etsy, and at local shows and sales. His next goal: build a mobile hot glass unit called Satellite Glassworks. With his mobile unit, he will travel to schools, community events and other venues to showcase the breath-taking process of hot glassblowing.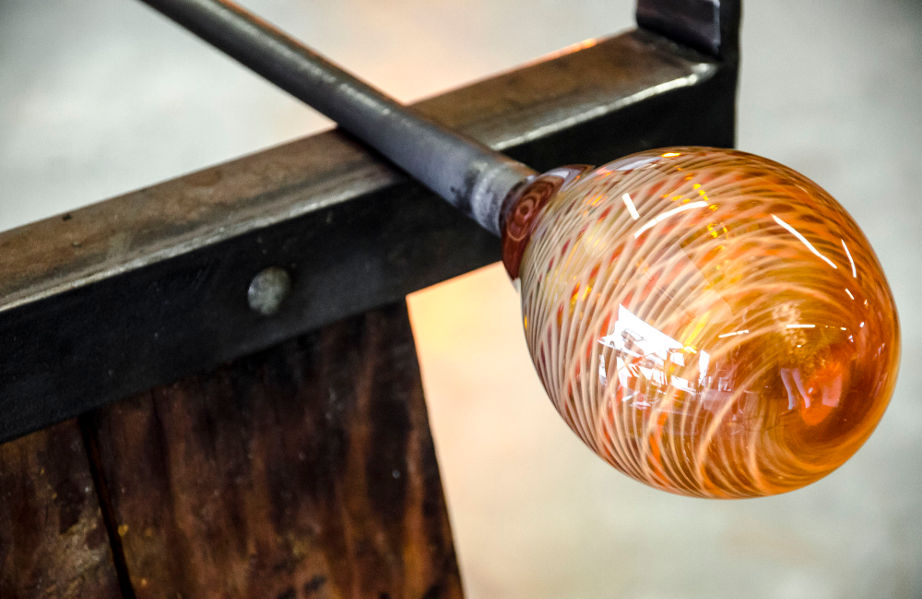 "John's handmade glass pendants are beautiful — they make a splendid accent, and in our home they draw more compliments from visitors than anything else in our new kitchen."
– Sue and John Goree
Full Review
Special Services
Demonstrations
Workshops
Art Festivals
Commissions (custom art)
Public Art
Urns
Contact
John Krizan
johnkrizan@gmail.com
For more information or any questions please send me an email.